Setting up a Customer
Customers are the source of your income. You must register each customer you sell to as a customer card. Customer cards hold the information that is required to sell products or services. Before new Customers can be registered, various fields must be set up that are selected from when filling out Customer cards. When all the required master data is created, additional configuration can be performed, such as listing items that the Customer and other Customers can purchase. The Customer card contains five fast tabs General, Address & Contact, Invoicing, Payments, and Receiving.
Be Aware of the following Mandatory Key Fields:
General Fast Tab
No – After setting up the no. series in setup, this number gets auto generated on incremental basis once you clicked on "New"
Name – This field is used to define the legal name of this Customer.
Balance Due – Clicking on the amount, will open up a list page and display all of the open invoices.
Blocked – This option allows you to block the particular transaction or all transaction for the specific Customer, either payment/Shipment can be blocked or all transactions.
Sales Person Code – The person who is responsible for communication related to sale with the specific Customer.
Address & Contact
Address – in this option user can define the postal address of the Customer. This is a mandatory field
Email – Customer email address facilitates delivery of sales invoices, statements directly to customer
Invoicing
Gen. Posting Group – User can define the Posting Groups as per the geographical presence of the Customer if at all needs geographical purchase ledgers i.e. Domestic, European, Foreign, Intercompany etc. mandatory field
Customer Posting Group – User can define the Customer posting groups same way as Gen. Posting groups to segregate the payable ledgers as per geographical presence of Customer. Mandatory Field
Payments
Payment terms code – User can define the payment terms finalized with each Customer and can specify them in this field such as 30D- 30 days, 15D- 15 Days etc.
Payment method code –User can specify the method generally followed by the organization to pay the specific Customer. E.g. Check, NEFT, RTGS etc.
Preferred Bank Account – Specifies the Customer Bank account which will be used by default when we process refunds to the customer and direct debit collections.
Data is getting saved automatically as a feature of NAV. If you are creating many Customers and want to ensure consistency in the setup, you may wish to create a Customer template which can be used as the basis for all Customer creations. Customers can be created using a template or from scratch. The following shows both methods
Here are the steps to Creating a Customer Card with the template:
Step 1 : To create a new Customer card, choose Customers on the homepage or select the light bulb and type in Customers.
Step 2: Set up Customer Card: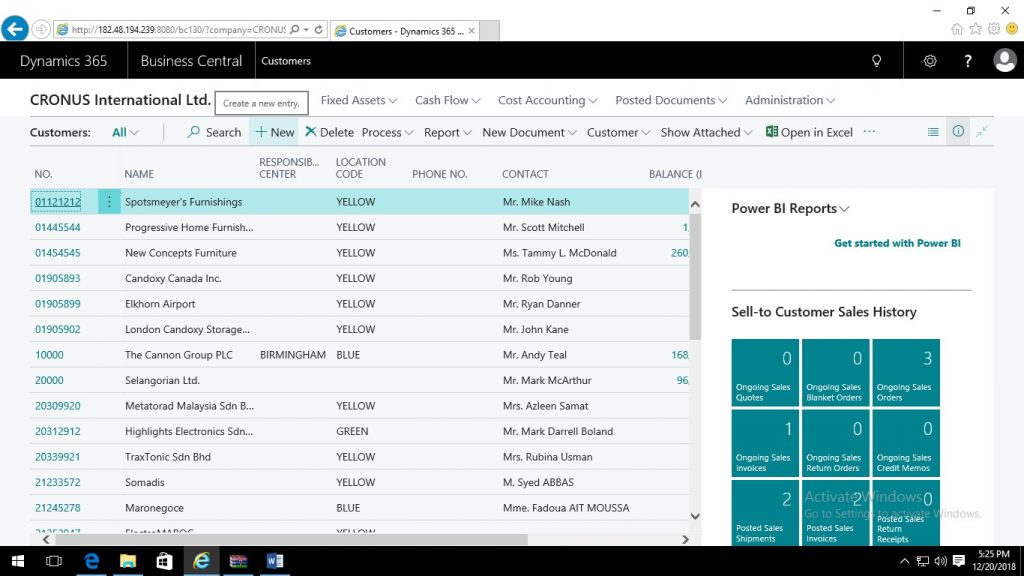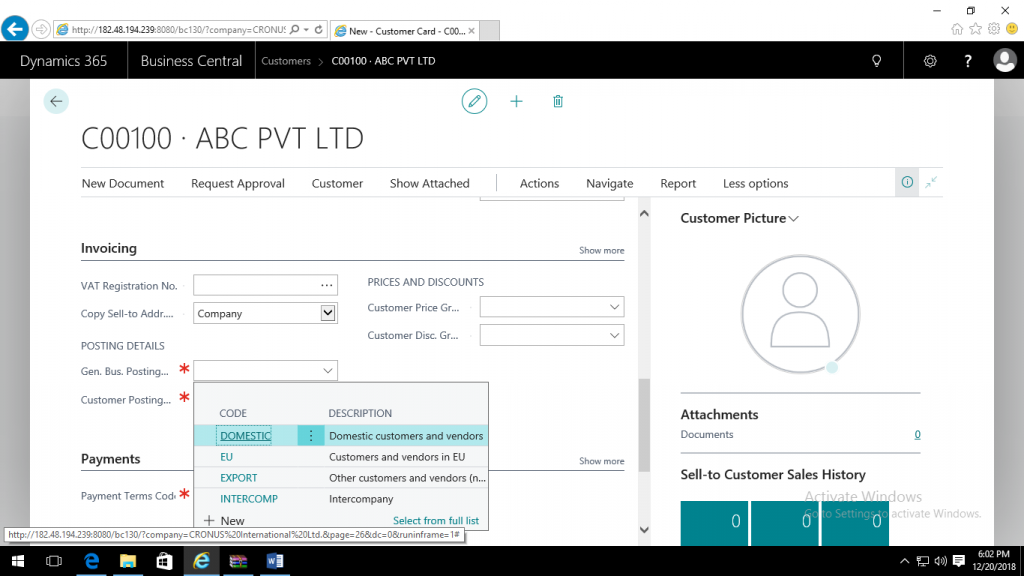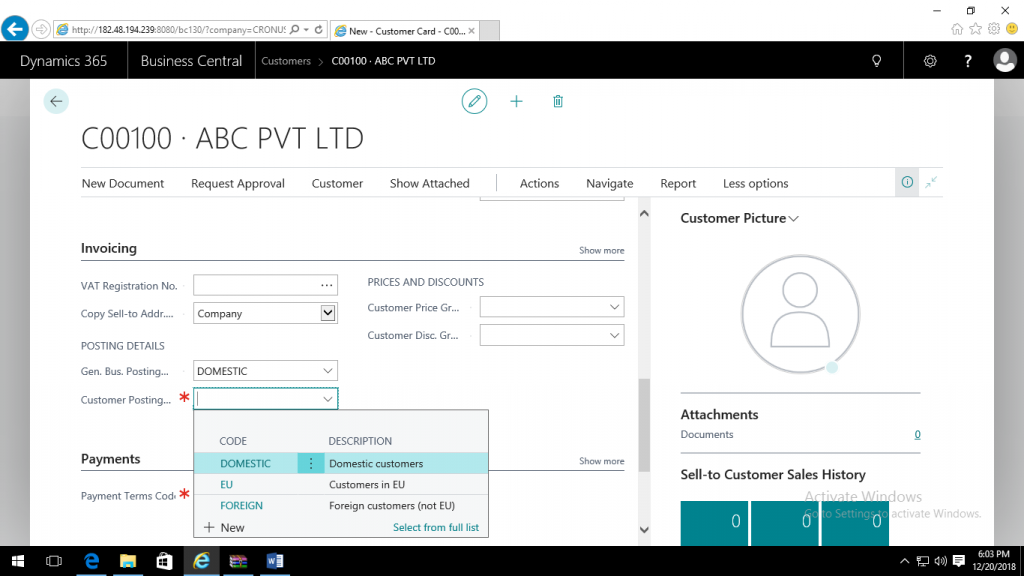 Step 3: Select the Customer Template that you want to copy for creating new customers: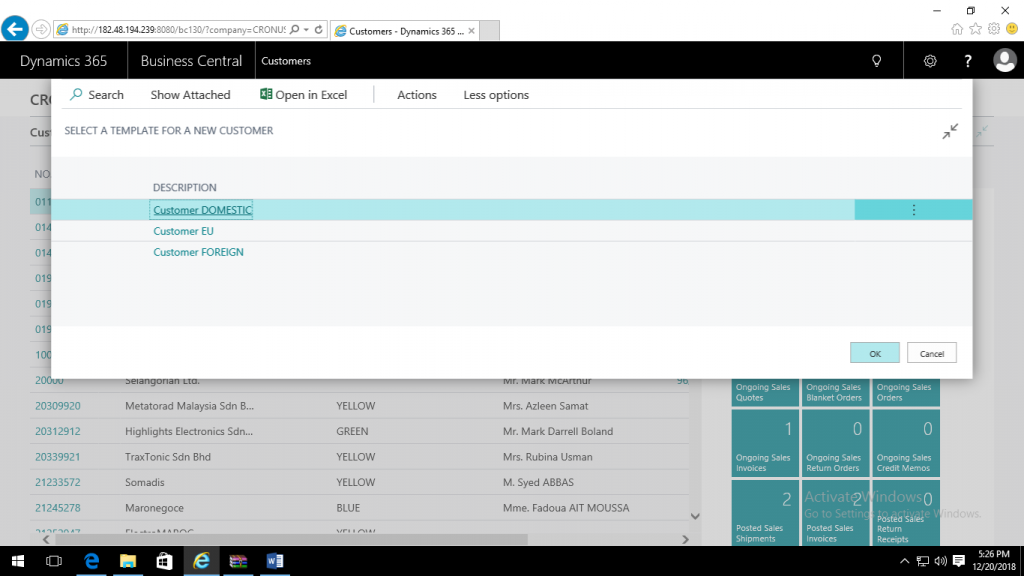 Step 4: Complete the key fields in each fast tab.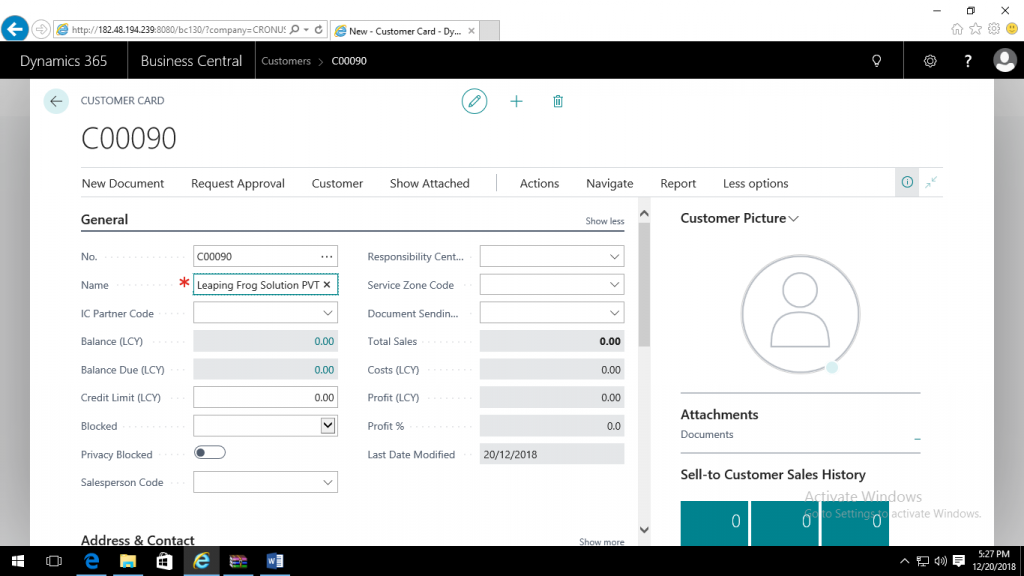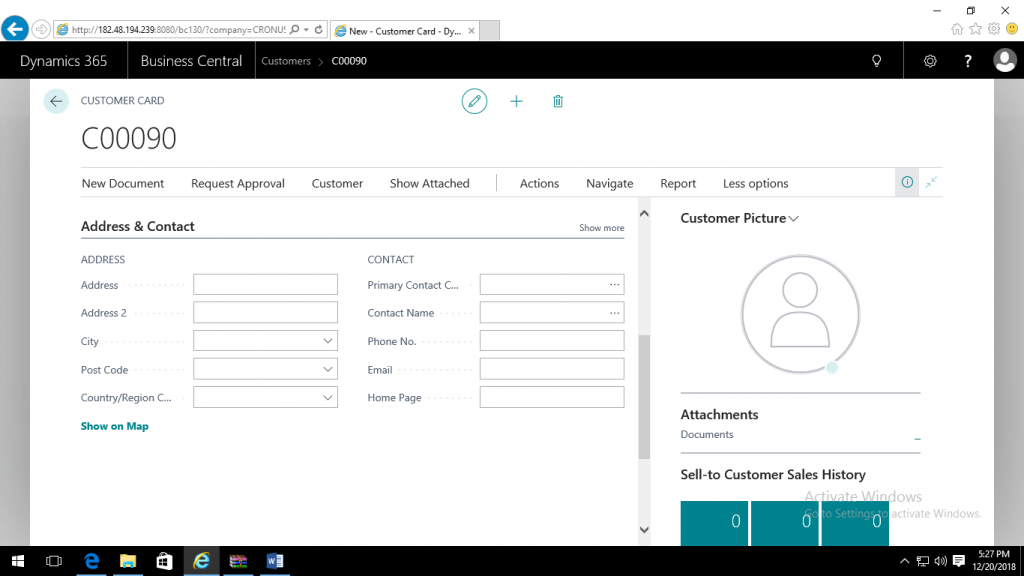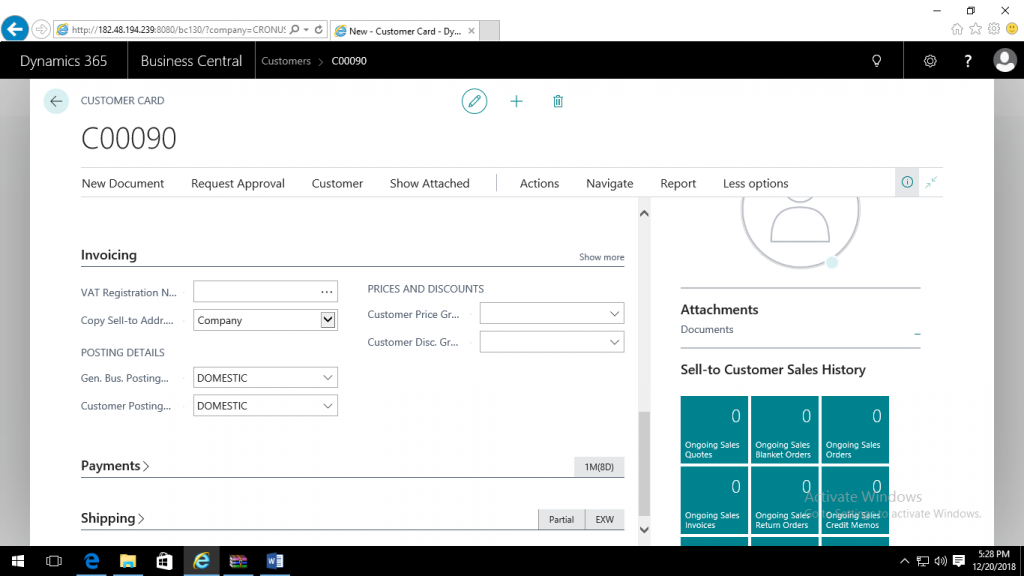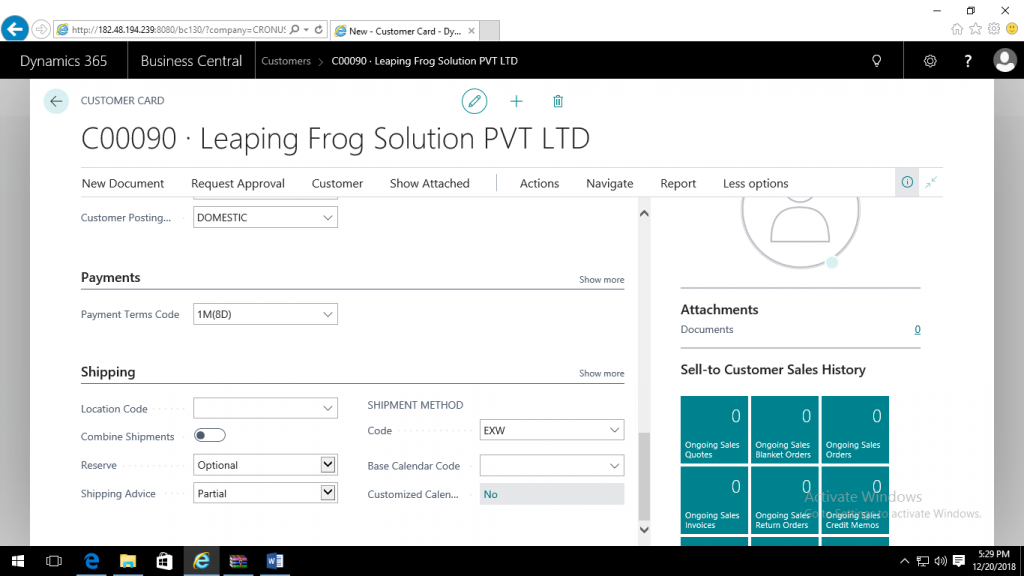 If you want to set up a Customer Card without the Template:
Step 1: To create a new Customer card, choose Customers on the homepage or select the light bulb and type in Customers.

Step 2: Open Customer Lists.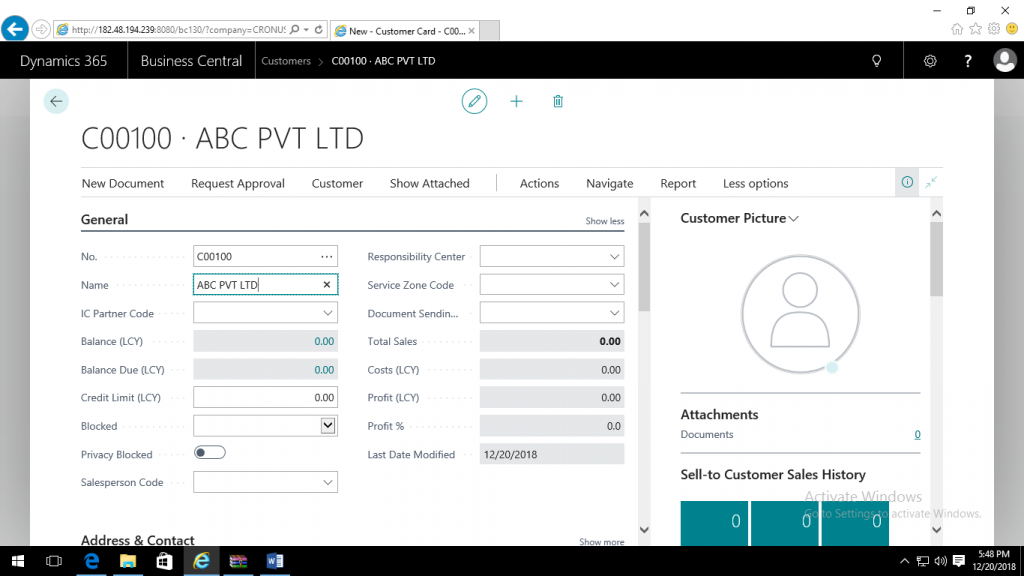 Step 3: Start Creation of customer record.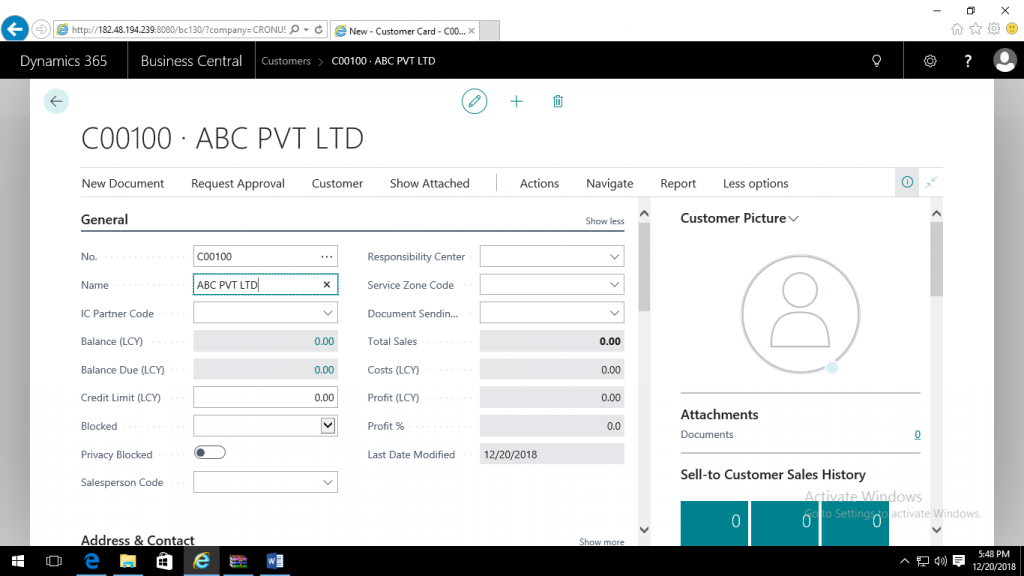 Step 4 : Complete the entry of the customer master.