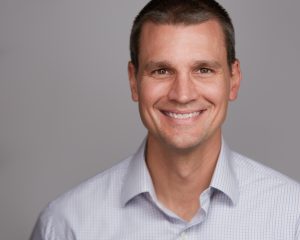 How to protect yourself (and your data) from hackers and online scams this Holiday season
We're living in the golden age of at-home shopping. Amazon Prime accounts for 43% of all online shopping in the US, and in 2018, Cyber Monday hit $7.9B in online sales with $2.2B of those sales done on a mobile device.
With all that cash floating around, it's an evident target for scammers and hackers, and no matter how tech-savvy and security cautious you and your family may be, we highly recommend taking the following precautions so that your holiday season stays uninterrupted by a Scammy Scrooge by taking our advice and doing the following two things: protect your online accounts and be aware of common threats.
Protecting online accounts; Be sure to turn on your transaction notifications for your financial accounts and to use multi-factor authentication everywhere that is possible – this in and of itself will resolve a large percentage of digital threats. We also recommend using apps that aggregate your accounts and activity every day so that you are quickly able to glance over your transactions and catch suspicious activity. Your PC should be kept up to date with the latest firewall and anti-virus updates as well and make sure all your passwords are strong. Most password systems now require a combination of upper and lower case letters plus numbers and symbols, but make sure that these do not correlate to your street address, birthday or either easily identifiable personal information. Ideally, use a password manager that can create very strong passwords for you and can ensure passwords are not reused across sites (and you won't have to remember them all). Lastly, when going online to make a purchase, ensure that the site address begins with HTTPS and shows a green or "locked" icon to verify it is secure.
Being aware of common threats: It used to be that fishing was a word related to relaxation, and a day on the water, however now, phishing is a term that is met with frustration and oftentimes a major security breach. Be cautious of emails that pose as common services and ask for money, personal information, or for you to click a certain link and that apply time pressure or use scare tactics. Organizations like the IRS and Microsoft are typically not going to call you directly and ask for sensitive information or money. Ask the caller for their name and department and let them know you will call them back. Look up the publicly listed phone number for the organization, call it and ask for the department/person you were speaking with – do not call back the number that called you. These threats are growing more and more difficult to identify with thieves growing savvier in the art of the con. Thieves are now modifying URLs and emails to look similar to emails from your boss or from well-known organizations so that at a quick glance, recipients view it as legitimate and could supply personal information without second thought. Scammers also commonly ask for payment in the form of gift cards, so any request of that type should be met with skepticism.
And….If you think you have been compromised; Call and notify the institution immediately to report the activity and change your usernames and passwords on all your compromised accounts. We recommend using your malware detection software and anti-virus to scan your PC to ensure there is nothing malicious on your computer. If sensitive information has been accessed, remember you can freeze your credit with all three credit unions for free in a matter of minutes online.
We hope you all have a wonderful holiday season, with no data breaching. Remember, nothing is foolproof, but a little bit of common sense can go along way and avoid a lot of head and heart ache for you all.