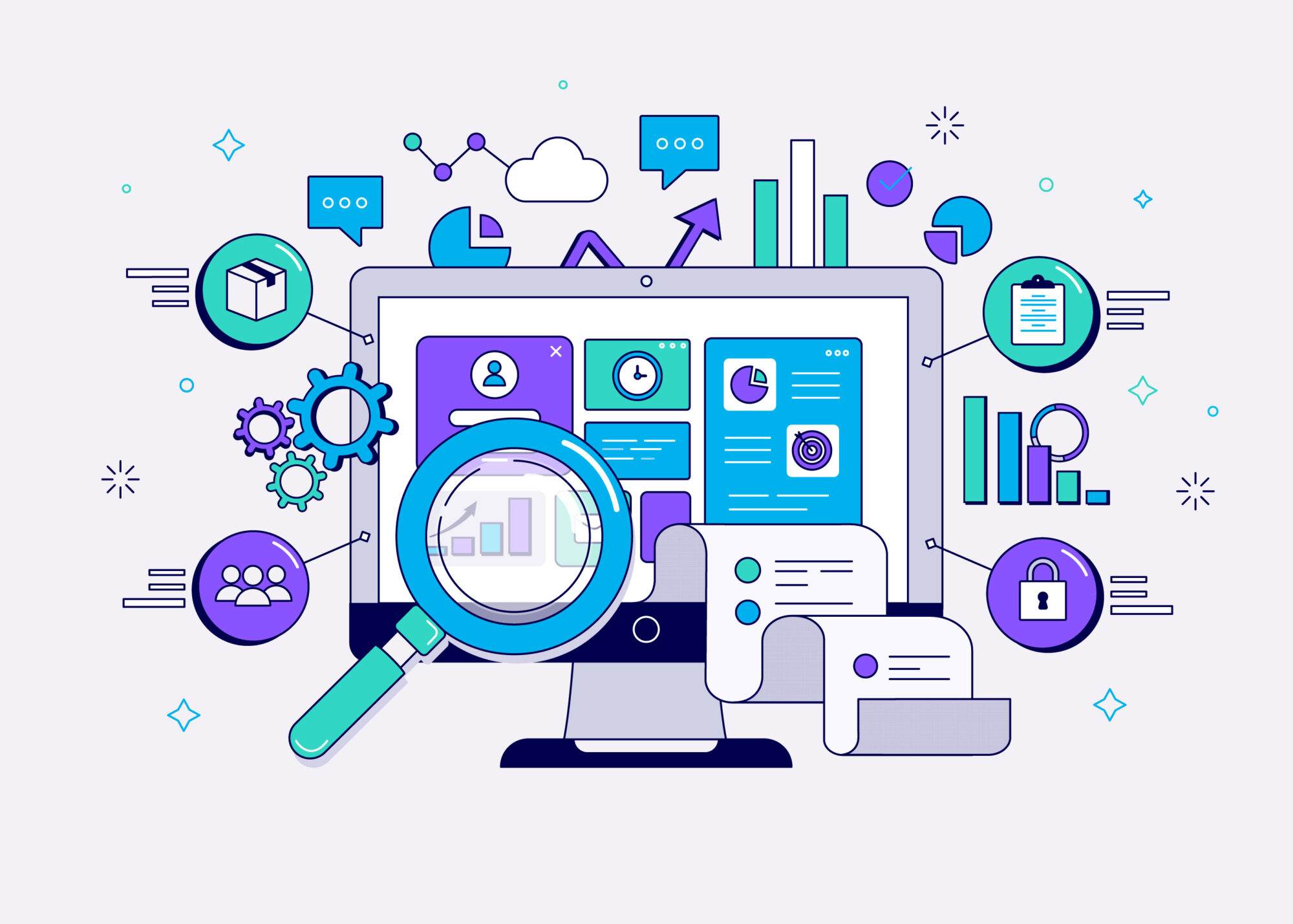 In today's fast-paced world of technology and business, staying ahead of the curve is essential for mid-market organizations. One of the ways to achieve this is by leveraging cutting-edge Enterprise Resource Planning (ERP) systems. Today, we're going to explore the evolution of Serenic Navigator into the Sylogist Suite of products and how this transformation has unfolded over the years, as well as the latest advancements in this suite and the robust platform on which it is built. 
Microsoft's Shift to a Cloud-First Platform
Microsoft, known for its vast ERP ecosystem, initially had three ERP systems in the mid-market space. However, several years ago Microsoft chose to pare down to just one of its platforms, Dynamics 365 Business Central, setting it as the foundation for the mid-market cloud-first ERP system. This consolidation effort marked a major turning point. While Microsoft still maintains on-premises solutions, its cloud-first approach has introduced several key advantages. 
Benefits of Cloud-First ERP: 
Synergies Between Partners: Bringing all major platforms onto the cloud-first Dynamics 365 Business Central platform streamlined investment, labor, and mindshare, resulting in a more cohesive ecosystem.

 

Regular Updates: With a cloud-first approach, ERP systems receive regular updates, which was not the case with the traditional process of deploying new software versions. Controlled and consistent updates help organizations stay up-to-date, enhancing the application's longevity and adaptability.

 

Interoperability: Microsoft's investment in making its services interoperable creates network effects, compounding the value of each service. Integration with services like Microsoft Teams, Power Automate, and Power BI offers extensive possibilities for enhancing business operations.

 

Open AI and Co-Pilot: Microsoft's commitment to emerging technologies like Open AI and Co-Pilot demonstrates its dedication to providing cutting-edge solutions. These technologies can use natural language to query, execute actions, and understand user intent, opening doors to innovation.

 

Enhanced Security: Modern security platforms allow for better control of access and security threats, a vital advantage in an environment where organizations need to quickly respond to evolving security challenges.

 
 The Cloud-First Lifecycle:  
The cloud-first nature of Dynamics 365 Business Central brings with it a new kind of lifecycle. Organizations can expect major releases every six months and minor releases every month. Major releases introduce new features, while minor releases offer non-breaking changes. Additionally, the ability to clone production environments simplifies testing and controlled deployment, ensuring seamless updates. 
For those choosing to stay on-premises, updates align with the April and October major release schedule. This alignment helps organizations maximize their 18-month support period for each release. 
The Sylogist Mission: Advancing the Suite of Products
Now that we've explored the platform and its overarching benefits, let's dive into the specific features and industry targets that Sylogist is advancing within its suite of products. These innovations are designed to empower organizations and drive their missions forward. 
Watch Jennifer Bonenfant, SylogistMission ERP Product Manager at Sylogist, present an in-depth tour of the Sylogist Mission. This versatile toolset encompasses various operations of nonprofit organizations. From fundraising to volunteer management, and mission delivery, it provides a comprehensive 360-degree view. 
Here are some key highlights of the Sylogist Mission: 
Fund Management: Sylogist Mission offers robust fund management capabilities, including fund cards that enable organizations to manage restrictions and automate year-end processes based on fund assignments.

 

Awards Management: Awards management tools allow organizations to efficiently manage grants and contracts. They support funders' specific rules and provide in-depth tracking of terms, conditions, milestones, and recipients.

 

Proposal Management: Proposal management features help organizations track success rates and gather necessary information for award acquisition.

 

Investment Management: For organizations managing endowments and investments, the Sylogist Mission's investment journal offers advanced capabilities for allocation and tracking.

 

Client Services: Microloans, client depository accounts, and investments can be managed within the system, ensuring organizations have full control over these financial aspects.

 

Job Management: Job management enables efficient cost tracking for projects, and organizations can easily create budgets and track costs against them.

 

User Access Rules: User access rules provide a granular level of control, allowing organizations to restrict access to specific records, ensuring data security and privacy.

 

Transaction Approval Rules: These rules streamline workflow and approval processes, helping organizations maintain control over their operations.

 

Budget Planning: Budget planning tools provide organizations with insights into their financial planning, enabling them to make informed decisions.

 

Payroll Management: Payroll management features help organizations streamline their payroll processing, ensuring efficiency and accuracy.

 
 PowerBI Integration:  
Sylogist Mission integrates seamlessly with PowerBI, a powerful business intelligence tool. This integration allows organizations to generate real-time reports and analyze their data from multiple angles. Users can drill down into specific financial accounts and access a range of reports to make data-driven decisions. 
Migrating to the Cloud
Moving to a cloud-based system may seem daunting, but with the right partner the process can be straightforward and seamless. When transitioning from on-premises systems to the cloud, organizations can expect a few key steps: 
Review and Evaluation: Organizations assess their current system and decide on the need for customizations.

 

Test Environment: A test environment is created to replicate the organization's current setup, and data is migrated for thorough testing before the actual transition.

 

Functional Review: During the test phase, organizations evaluate functionality and decide what, if any, customizations are necessary.

 

Data Migration: Once the test environment is validated, data is migrated to the new cloud system.

 

Deployment: After successful testing and data migration, organizations switch to the cloud system in a carefully orchestrated process.

 

Ongoing Support: Regular updates and support are provided to ensure organizations remain up-to-date and efficient.

 
The evolution of Serenic Navigator into the Sylogist Suite of products signifies a transformation that aligns with the ever-changing needs of mid-market organizations. With a cloud-first approach, organizations gain access to a platform that offers unprecedented benefits, including regular updates, interoperability, AI integration, and enhanced security. 
The Sylogist Mission, with its advanced features and industry-specific tools, empowers nonprofits and organizations to streamline operations, manage funds, and make data-driven decisions.