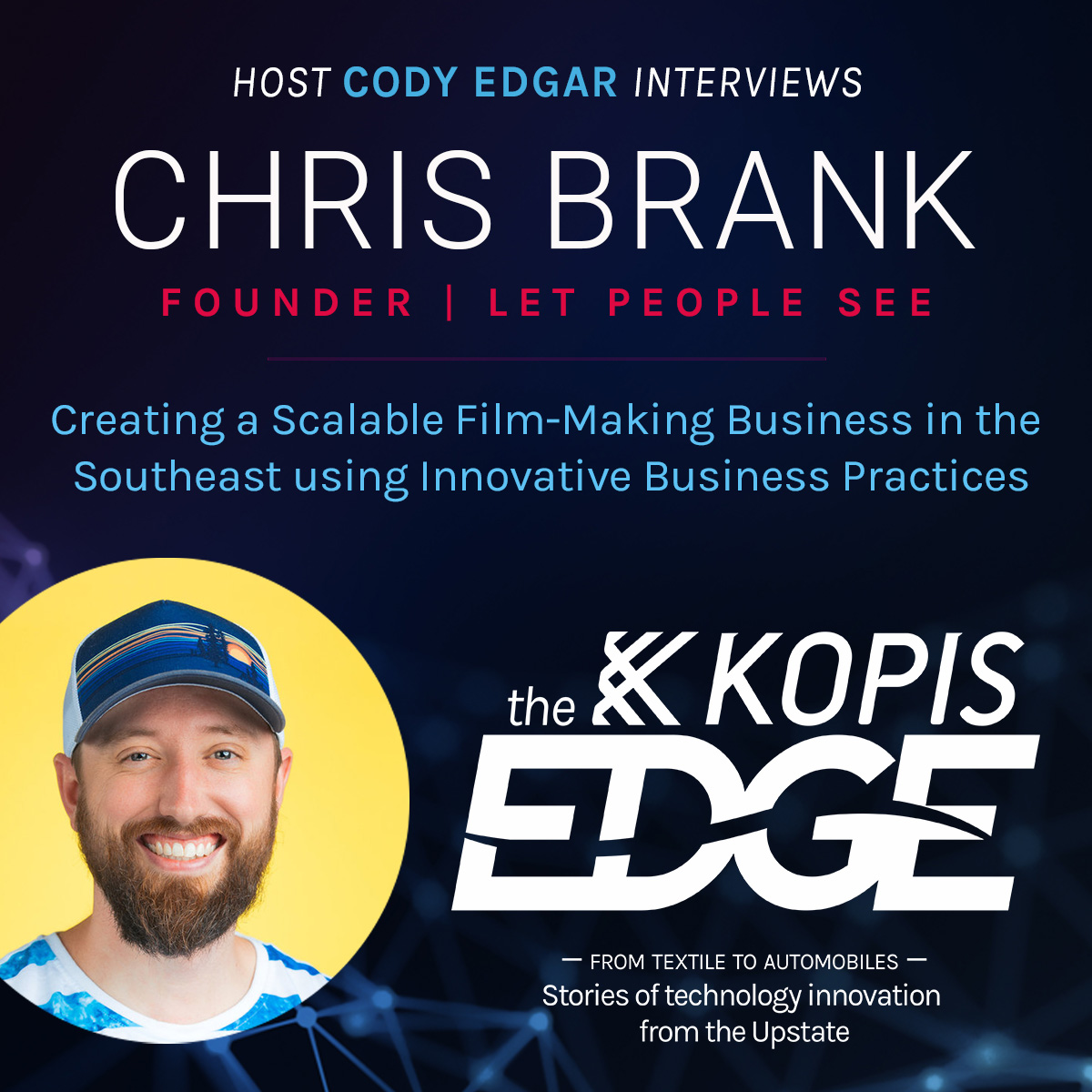 Local Greenville Entrepreneur Makes Headway in Film Industry Focusing on Events and Corporate Video Production
Chris Brank's journey into film-making began after graduating from North Greenville University. Brank, CEO of Let People See, worked as a youth pastor and began crafting fun videos to promote the church's youth activities. Parents began to approach Brank to create videos for their businesses, and Chris Brank Films was born.
In 2016, Brank's business picked up steam, and soon he realized a single person's name didn't truly represent the work the company was doing and renamed the company after what it did, which was to "Let People See" the good work their clients were doing. And thus, "Let People See" was born.
2016 was a banner year for video production companies across the United States, after social media platforms began updating their algorithms to reward video content with higher viewership. This spurred on new ear-marked marketing budgets at corporations to produce relatable video content that people would want to share. In other words, the market was primed for Let People See to come in with their new business model that focused primarily on corporate and event videography.
"With the advertising shift that digital and social media has created, your average small business, for the first time ever, is able to pull off great videos without paying hundreds of thousands of dollars for a tv spot." said Lauren Lucas, President of Let People See.
The past few years at Let People See has been transformative, increasing their reliance on efficient technological processes and high-functioning equipment. They also relocated their offices to a large studio located near Michelin and TopGolf on Pelham Road. "As we continue to grow, our biggest shift as a company is moving from reactive business development to proactive. Not just in a "salesy", increase revenue way. But to truly focus on finding the right partner clients, finding the best ways to serve them and their goals through video, and providing the absolute best client experience possible, "said Director of Marketing, Cody Thomas.
Let People See is currently prepping for expansion in the Charlotte and Atlanta markets, having hired and begun training leaders and team-members to continue building the brand across the Southeast. "Atlanta has seen more success so far," said Lucas. "We have a producer prepping to go into the Atlanta market this fall, and we've already received strong leads from LinkedIn marketing efforts. We're very excited about this because the market in Atlanta is massive and the production already occurring there is incredible."
Interested in listening to CEO and Founder Chris Brank talk about the rapid expansion of Let People See and the major roles technology plays in his company? Click the embedded podcast above to hear the full segment and comment what you think below!