Recommended Read: The Phoenix Project
---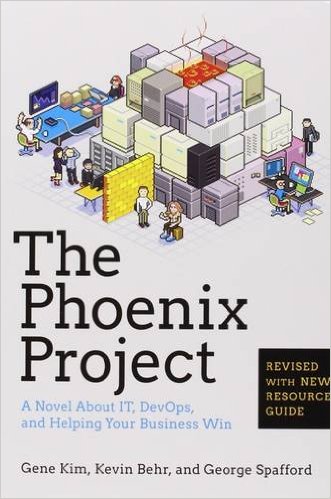 What We Read: The Phoenix Project: A Novel about IT, DevOps, and Helping Your Business Win by Gene Kim, Kevin Behr, George Spafford
The Gist: Bill is made VP of IT at Parts Unlimited in an upheaval of IT leadership and a large key initiative failing. The book follows his journey learning how to apply LEAN principles to the software development lifecycle.
How it's Written: One of the things that makes this book interesting is that it is written as a novel. There isn't a ton of character development, but there doesn't have to be. If you are reading this book, you can already relate to Bill and want him to learn and succeed.
Great If: Your team struggles with firefighting interrupting planned work and are seeking to make changes to improve the execution of planned work. "[Bill's] job as VP of IT Operations is to ensure the fast, predictable, and uninterrupted flow of planned work that delivers value to the business while minimizing the impact and disruption of unplanned work, so you can provide stable, predictable, and secure IT service."
Why We Like It: Your experienced development team is your constraint that you are maximizing. They know the most about your business and can generate the most ROI for you when they are moving business projects forward. This book can provide a framework for doing so in an interesting format; and, if you are an Audible subscriber, the narrator for the spoken version of the book is great, too.
Interesting Quotes:
"It's not the upfront capital that kills you, it's the operations and maintenance on the back end."
"Left unchecked, technical debt will ensure that the only work that gets done is unplanned work!"
"When you spend all your time firefighting, there's little time or energy left for planning. When all you do is react, there's not enough time to do the hard mental work of figuring out whether you can accept new work. So, more projects are crammed onto the plate, with fewer cycles available to each one, which means more bad multitasking, more escalations from poor code, which mean more shortcuts."
Get industry insights delivered to your inbox.
Sign up to receive tech insights and thought leadership that will help drive business forward.