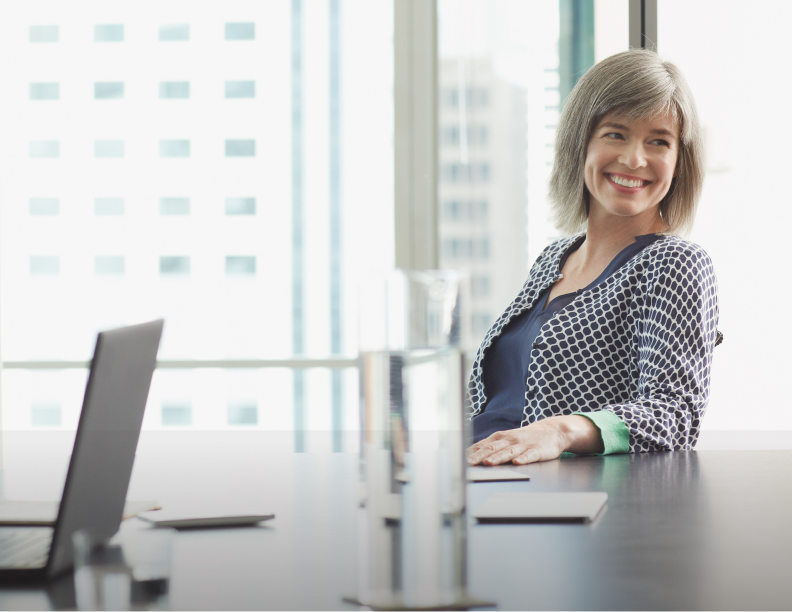 When budgeting, planning, and goal setting take place software is often an overlooked part of the process. But it shouldn't be. Ensuring you have not just a tool, but the right tool is critical to achieving those goals, hitting that budget, and reaching those milestones.
And assessing tools includes your accounting system.
Those of you that need to switch already know it. You feel the growing pains of your current system. You're at the point you can no longer access accurate information quickly, you're maxed out on user accounts, and you're taking processes outside your system because it lacks certain functionality.
But the cost and time it takes to change accounting systems hasn't been worth the risk – but that's only if you are looking at the old way to upgrade your system.
The Old Cost of Accounting Software
For years the cost of switching accounting systems has been a big burden to many and one of the biggest reasons companies hold off as long as possible before switching.
Large up-front costs like licensing, implementation, customization and training require you to spend thousands and wait many months before you can even log in to your new system. Then you need to pay annually for support and extra for upgrades.
Most often, these types of systems are on-premise systems, meaning you operate a local version of the software. But all that is changing with cloud-based accounting software.
The Business Owner's Guide for Replacing Accounting Software
Learn about the benefits of a modern technology platform, better understand the advantages of a cloud-based system, and know what questions to ask when vetting your options.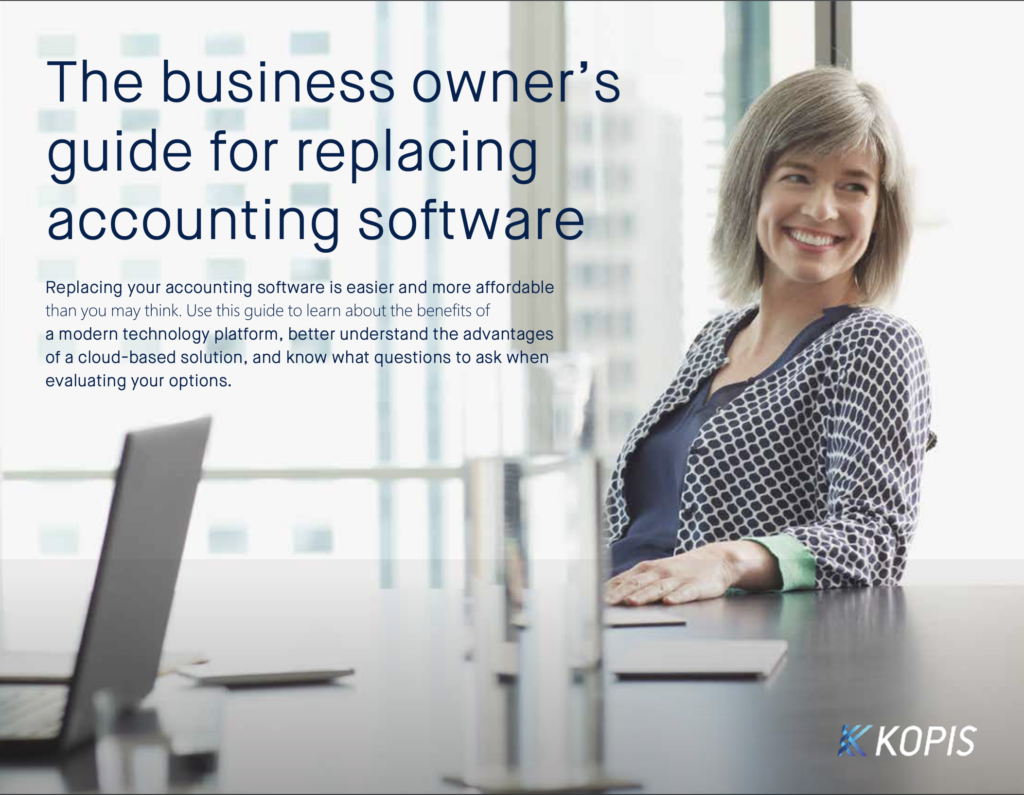 New Flexible Options and Faster Implementation
Newer cloud-based accounting systems offer more flexibility, easier integration, better pricing methods and best of all – they get you up and running in 1-3 short months (depending on the customization and integrations you need).
Many times, Cloud-based pricing rolls all your costs together (implementation, licensing, ongoing support, maintenance, user fees, etc.) and breaks it down into a monthly, subscription-based investment. This allows for some very big advantages.
Better Flexibility. With a cloud-based system, upgrades and maintenance no longer become large project costs that you need to budget separately for. They become part of reoccurring monthly investment, so you never have to sacrifice functionality or security.
Predictability. With your cost being the exact same month over month, budgeting for the year just got easier. You never have to scope out work mid-year and move pieces of your budget around due to an unexpected upgrade.
Lower Barrier of Entry. You don't have to budget and save a year before making a system change because it won't cost you five to six figures up front.
But perhaps the biggest advantage to a cloud-based monthly model is the ability to be up and running in three months. Once the foundation for your system is in place, you and your team can start working in it right away.
You will start to experience the benefits of the new system immediately, allowing you to move faster, more accurately, and gain back your time.